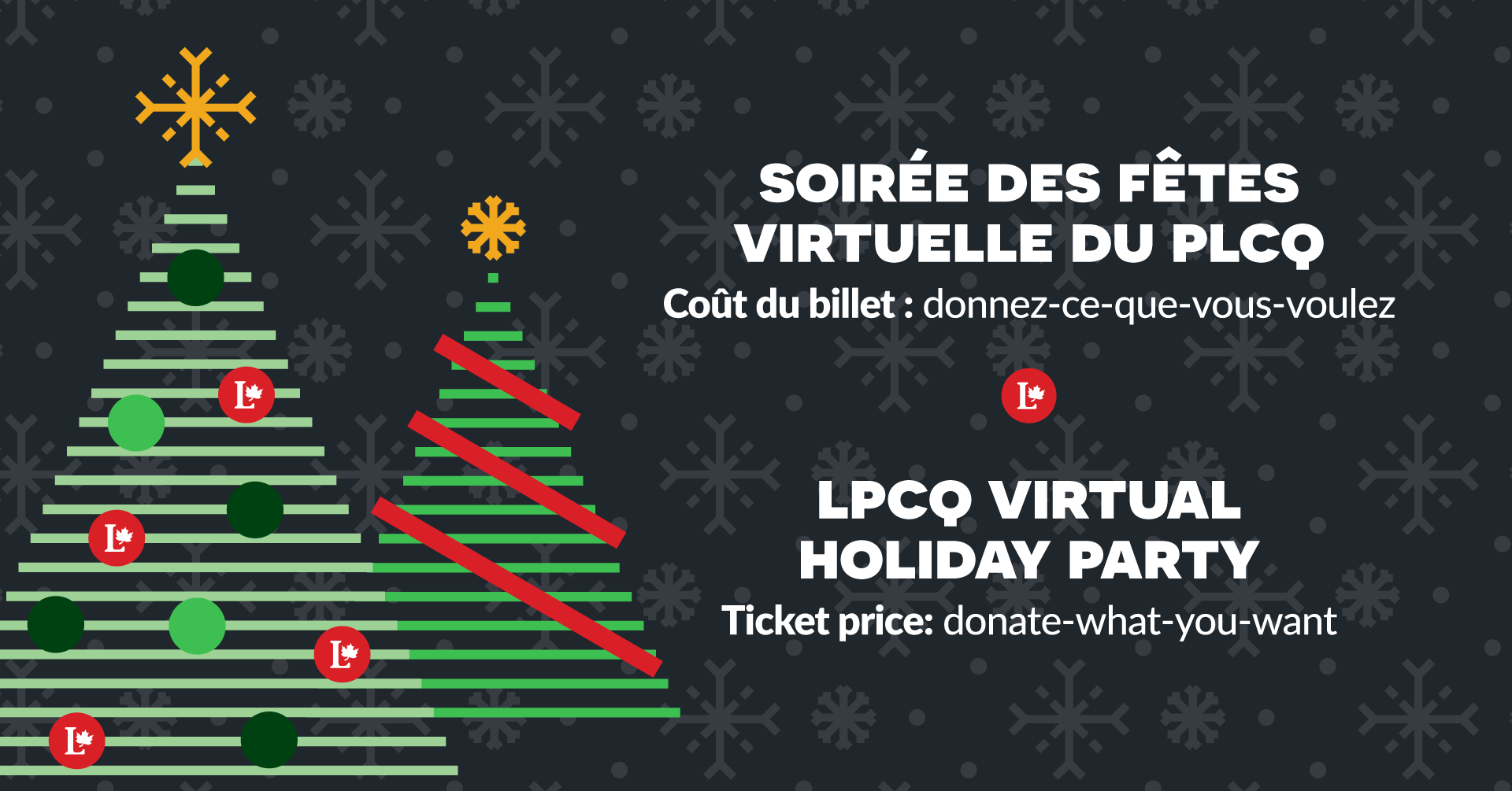 Wednesday, December 16th 2020
7:00 PM to 8:00 PM EST



Let's celebrate the holidays together, virtually!

This 16th of December 2020, we are offering you a festive evening in the company of many members of the Quebec liberal movement. This will be an opportunity to recognize the extraordinary work accomplished by our Liberal government in a time of pandemic, and to recognize the volunteers and associations who contribute to the movement.

Several important players in federal politics will be present, including the Honorable Marie-Claude Bibeau, Member of Parliament for Compton-Stanstead, who will be our guest of honor.

To facilitate access to the evening for all, you can select the amount that suits you for your ticket. A link to participate in the event by video conference or phone will be sent to ticket holders the same day. We look forward to seeing you on December 16th!

Space is limited, and you don't want to miss out on this opportunity. RSVP now!